Commercial Building Renovation Requirements For Property Owners
Commercial Building Renovation Requirements For Property Owners
To know the renovation requirements for commercial buildings, you must first know what commercial building actually is. 
To put it plainly, renovating a commercial property (e.g. "commercial building") requires the owner to either update or remodel the building. Inside, you'll typically find offices, retail spaces, and licensed doctors or practitioners, basically any company or practice that needs to buy or rent a space to operate out of. 
The main achievable goal of a commercial renovation project is to expand existing space or increase the overall value of the property. When either is done, the property owner gains more income. 
Now that you know what commercial building is, it's time to check out some renovation requirements. If you're a property owner, you'll want to continue reading.
First, assess the building and its environment. 
Before renovating, give your space a good walk-through. That way, you'll spot any issues that need to be resolved before making any aesthetic changes or expansions. Fixing the necessities always takes priority over the design. 
For example, check out your building codes and make sure you're up-to-date. It would be careless to improve aspects of your property just to improve the overall look, especially when code violations can cost you a fortune.
Next, create a budget in range.
After the walk-through is complete, you'll know what areas of the building need to be renovated. But just because you know what you want to change doesn't mean you know how much you'd like to contribute to it.
Sit down and write or type up a logical budget. Make sure you mark down material costs, employee pay, and any other factors that will affect the overall cost. Completion timeline should be in there somewhere. 
Don't be afraid to add as much detail as physically possible, as this will keep you in line throughout the process. 
Your third step will be to hire a contractor.
General contractors are good at their jobs, but if you want a specific commercial building professional, we suggest hiring a commercial remodeling contractor. You want a guy or gal that knows what they're doing entirely, and this pro will have you covered from beginning to end. 
While you're shopping around for a contractor, be sure that they:
Are licenses and insured

Offer an estimate in your budget range

Has experience in the field 

Has good references

Has a large team to complete the project efficiently
Then, you'll want to create a conceptual AND schematic design.
The goal here is to create a design that will guide you through to the end of the renovation project. 
Conceptual design will outline the buildings full potential with no holding back. Here is where the architect will show you his/her plans for the place, coming up with a great design both visually and functionally. You don't have to move forward with everything thought and talked about in this stage.
Schematic design works more with the final design, choosing what items and what costs fit best in the project's scope. You'll probably scale down ideas from the conceptual design talks, but that's ok. It is, after all, what you need and can afford.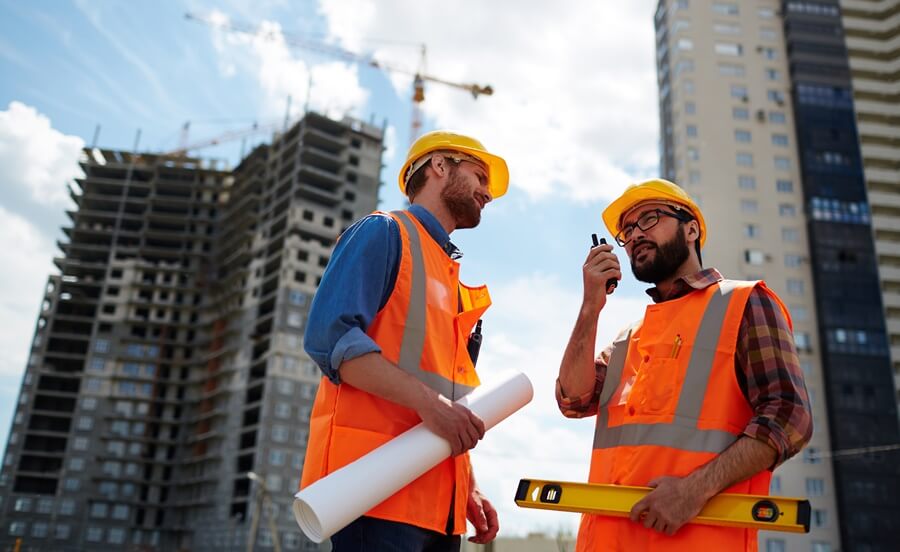 Before you let the builders in, finalize those contracts.
Carefully review all documentation and paperwork before letting contractors and their workers in your buildings. You don't want to overpay or be late on construction dates.
Last but not least, get the right materials and equipment if necessary.
You may be leaving it all up to the contractor or you may be making decisions and purchases as a team. Either way, make sure the right stuff is in place before any action takes place.
If you have any additional questions or would like to chat with a professional today, give ARC Engineers a call. Website accessible here.