How is Land-Use Planning Done?
How is Land-Use Planning Done?
Land-use planning is essential when considering the people to land ratio this planet has. If you think about it for a quick minute, you'll come to the realization that land is a finite source, meaning once it's all used up, there's no possibility to make more. That's why it's very important to space out land accordingly and assign it correctly for proper and current management. 
Which brings us to land-use planning. What is it?
Land-use planning is the practice by which landowners, developers, municipalities, and additional professionals gather to review and approve land-based projects. This process is always done with social and environmental factors in mind.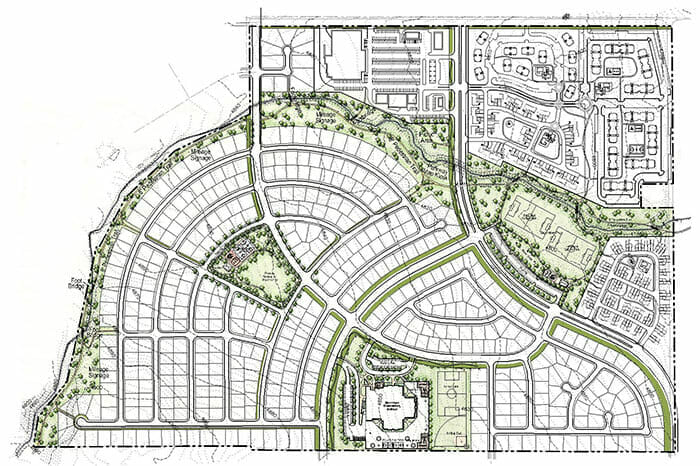 Why is land-use planning necessary?
If developers don't have a solid land-use plan in progress, cities and communities would both be experiencing several problems regularly. 
For starters, transportation would not run effectively. Industrial plants would be causing more pollution in clean airways. Areas would be unworkable and living quarters would sometimes be unsafe. Honestly, economies would be struggling just like the environment – most things would not be going well on the planet. 
That's why land planning has been essential since the dawn of time (or as far back as we can remember). In fact, if you dig deep in Greek and Roman development plans, you'll find that land zoning was a priority to live and work normally. 
As time passed, land-use planning became important for other life areas, like public health. Poor planning lead to easy spread of diseases and high crime rates, so all in all, land-use planning has endless positives and zero negatives as far as the eye can see.
Different Types of Land
When it comes to land-use planning, there's no one way to do it. In fact, different land types will require different sets of plans to take action. But this article is not going to focus on the different sets of plans.
What types of land are there to plan on?
Residential: Building homes.
Commercial: Building businesses, shops, warehouses, commerce infrastructures.
Transportation: Building roads, airports, train stations, bus stations.
Recreational: Building parks, open spaces, sports stadiums, entertainment centers.
Agricultural: Building land for growth and harvesting of crops and livestock.
Are there benefits to land-use planning?
The short answer to that question is absolutely. 
The more detailed answer to that question is this: Land-use planning knows that populations will increase over time, making land a scarce source that everyone will eventually fight over. If developed land is assigned specifically and planned effectively, minimal negative effects will happen in the future. 
Additional reasons why land-use planning is important include:
Reduction in pollution

Improves air and water quality

Prevents floods

Promotes safe transportation

Eliminates noise and light pollution

Protects potentially endangered species

Minimizes health hazards

Preserves open space

Promotes growth in the right direction
About Us
ARC Engineer, Inc. had its start up at UC San Diego when a group of students gathered together with a shared dream of opening an engineering firm. In 2018, that dream became a reality. Soon after, minor consulting projects, foundation inspections, and grading plans were in the works and clientele started to pile in.
Today, ARC Engineer, Inc. has expanded in several directions, including but not limited to civil, structural, architectural, geotechnical, surveying, and construction management services. 
If you need help with land-use planning, the professionals are standing by the phones ready to take your call. Inquiries can also be made in writing here.
Please note: The scope of the project and its location may determine how many steps need to be taken during land-use planning to get the job done correctly. Booking a consultation will help you budget better and get the things done that need to get done.