Top 10 Construction Site Safety Checklist
Top 10 Construction Site Safety Checklist
Construction sites are dangerous places to work. Large, heavy equipment and a lot of moving parts combine to create potential hazards everywhere. Because of this, maintaining safety protocols is vital for the health and safety of workers and the public. Although there are many aspects of keeping a construction site safe, there are also some base safety rules that should always be followed. The following list is the top 10 construction site safety rules that you should implement on your worksites.

Construction Site Safety Checklist
#1 Have an Emergency Response Plan
You never know when an emergency can strike. Whether it is an accident that causes a fire or hazardous chemical spill, or a natural disaster like flooding or a tornado, emergencies can and do happen. It is critical that you have an emergency response plan at every worksite to keep the workers and any possible visitors safe. 
#2 Ensure that Instructions are Clear
Anytime new employees or visitors are onsite, ensure that they are given extremely clear instructions on whatever information they need to know. Perhaps it is which areas they should avoid or where vital equipment is, such as first aid supplies. Any new information should be conveyed plainly and clearly to all workers. 
#3 Wear the Appropriate Personal Protective Equipment (PPE)
PPE can help reduce injuries and exposure to hazards on the construction site. PPEs may include suits, gloves, goggles, boots, and earplugs. 
#4 Conduct Pre-Checks on Equipment
Tools and equipment should be inspected regularly to ensure they aren't damaged or not working properly. 
#5 Place Safeguards
Safeguards like fences and barriers play a big role in keeping people away from dangerous areas and materials. Additionally, they are larger than signs and much more difficult to navigate around if someone isn't paying attention. 
#6 Use Equipment Correctly
Tools are developed and tested for certain purposes and only get the stamp of approval once they pass those tests. Using tools and equipment for any other purposes creates an unnecessary risk on the worksite. 
#7 Keep the Construction Site Clean
Construction sites need to be cleaned daily. Ensuring that debris such as loose nails, broken parts, and dust can prevent slipping or tripping, which can lead to injuries. 
#8 Store Tools Properly
As kids, we're taught to pick up after ourselves, lest our parents step on one of our legos. Well, the same rule applies to the worksite. Except you can step on (or trip over) something much worse than a Lego on a construction site. Ensure tools and parts are picked up and put away every day. 
#9 Follow the Signs
Employees and worksite visitors can both benefit from safety signs. Signs may warn people from certain areas of the worksite due to specific hazards that are present. They may alert workers to the location of extinguishers and first aid supplies. 
#10 Report Problems Immediately
Finally, always report potential safety issues immediately. The quicker they are recognized and reported, the quicker they can be resolved. This leads to less risk of someone being injured.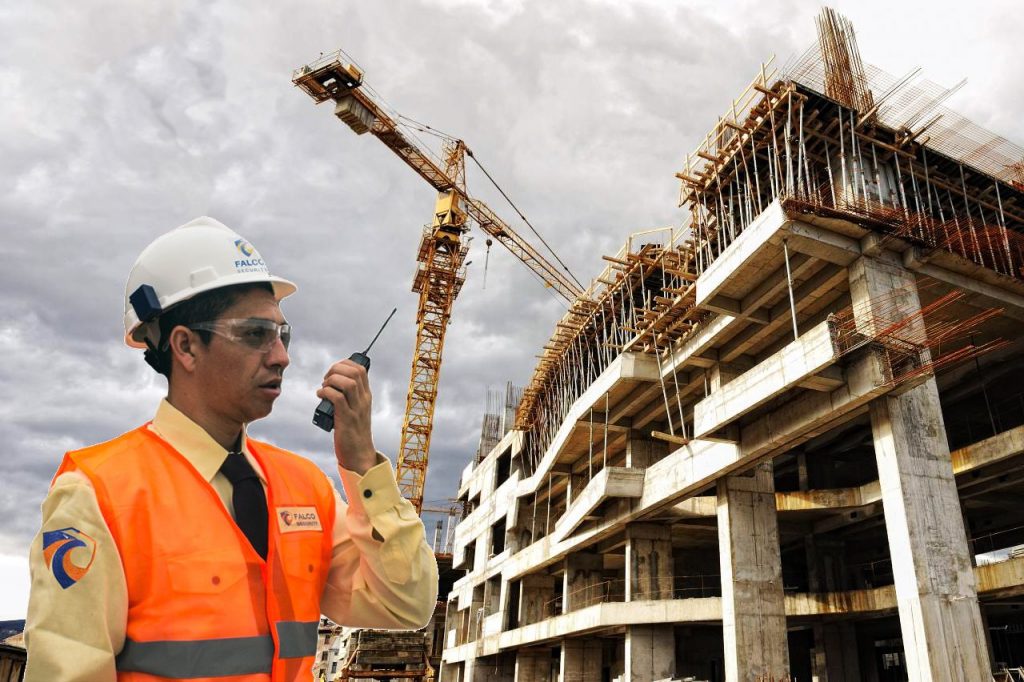 Construction sites may have only a couple of workers or hundreds of workers, depending on the project. However, regardless of the size of the work site, there are a number of safety rules that should be followed. The preceding list is only the top 10 to help ensure that workers and visitors stay safe while they are on the worksite. Work with whoever is in charge of safety on your worksites to implement additional rules depending on the project's size and scope. Feel free to use these rules as a guide for implementing safety protocols on your site!